From the people who gave you FRIENDS! The Musical Parody. The princes of parody, Bob and Tobly McSmith, are bringing a new show to The Theater Center in New York City. The Office! A Musical Parody (www.theofficemusicalparody.com) is set to open this fall!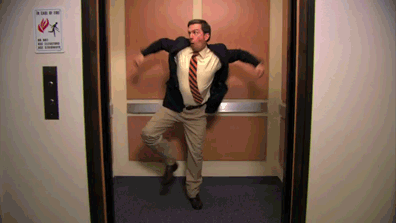 Songs from The Office! A Musical Parody! include:
SCRANTON: THE ELECTRIC CITY
Why is There a Camera Crew?
Welcome to Diversity Day
That's What She Said!
Did I Stutter?
Goodbye Toby, You're the Worsty
CRAZY FROM THE RABIES
The Creed of Creed
WUPHF! (There It Is)
Marry Me, Beasley
Panic at the Café Disco!
Threat Level Mid Afternoon
This sounds like the most amazing thing ever. But let's be honest. As great as this is, seeing the show on our TV again would be even better
The Office! A Musical Parody! will open at The Theater Center (210 West 50th Street, Box Office: (212) 921-7862) in September 2018. Advanced tickets will go on sale in June 2018. Please, no Staples employees.